Save 30%-75% Off this Weekend during CC Holiday Shoping Super-sale! Part II (12/9-12/11)
---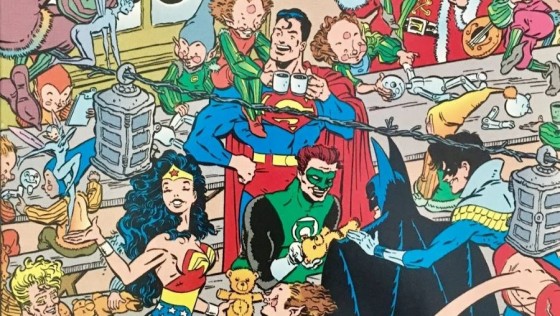 Save 30%-75% Off this Weekend during
CC Holiday Shoping Super-sale! Part II
(12/9-12/11)
30%
Off ALL Action Figures, Funko & Toys.
35% ALL Board Games, Miniature Games, RolePlaying Games.
40% Off ALL NEW Hardcover Graphic Novels, (Omnibus) Omnibi, Absolute Editions & Manga.
75%
Off ALL USED/Pre-owned GRaphic Novels & Manga with 50% Off Pre-owned/Used Sticker.
75%
Off ALL VARIANT COVERS with VARIANT COVER Sticker.
*10% OFF MEMBERSHIP DISCOUNT, ADDITIONAL DISCOUNTS & BELLY REWARDS DO NOT COMBINE OR STACK WITH IN STORE SALES. Excludes Variant Covers with Variant Cover/Cover Variant Stickers, Excludes 1 & 2 Dollar Comics.
PLUS - Don't Forget GIFT CARDS with HOLIDAY BONUSES AVAILABLE NOW through Dec 24th
CC HOLIDAY BONUS GIFT CARDS -
If you can't decide what to get when you stop in, we still have the perfect deal for you! Starting Thanksgiving until December 24th, we have the following gift card bonuses!
$10 Bonus Added to any Purchase of a $50 Gift Card**
60/50
$20 Bonus Added to any Purchase of a $100 Gift Card**
120/100
$50 Bonus Added to any Purchase of a $250 Gift Card**
300/250
**BONUS Gift Cards (HB) with BONUSES, CANNOT be Redeemed In Part or In Full until Dec. 26th or After.
---