FCBD Featured Guest - LARRY HAMA 10 AM - 5PM at CC Parkville FCBD Creator Signing FAQ
---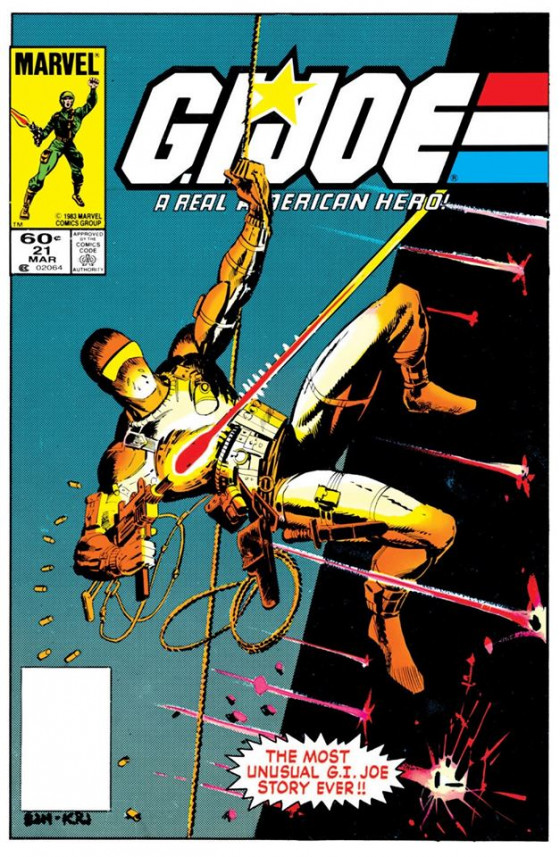 Featured Guest - LARRY HAMA
10 AM - 5PM at CC Parkville!
LARRY HAMA Creator Signing - Signatures & Sketch Prices FAQ
Limit 10 Items Signed Per Person (Total).
FREE Signature Personalized Up to 5 Items.
$5 Signature Per Item Personalized Any Quantity Over First 5 Free Items.

$10 Signature Per Item Not Personalized.
$40 *Sketch, Per Character, Backing Board, Sketchbook etc.
*Excluding "Comic Book Blank Covers"
$50 Sketch Per Character on Comic Book Blank Cover.
LARRY HAMA's LINE will Form Inisde the Store Starting at OPEN on Free Comic Book Day at 9AM.
Line Forms to the Left of Signing Table in the Games & Toys Area, in Front of our Large Statue Case.
Larry Hama Bio :
Larry Hama is a writer/editor/cartoonist/illustrator/actor/musician who has worked in comics, tv and film. In comics, he has written, edited or drawn for Avengers, Blaze, Nth Man, The Nam, Conan, Batman, Wonder Woman, Bizarre Adventures, X-Men, Spider-Man, Daredevil, and dozens more. He is best known as the writer of Marvel's "GI Joe" comics in the 'eighties, and as the writer of Marvel's "Wolverine" in the 'nineties. Recent script credits include "Batman Shadow of the Bat," and "Wonder Woman" for DC Convergence, "GI Origins" and "GI Joe A Real American Hero" for IDW, "Call of Duty Black Ops" for Dark Horse. Recent art credits: breakdowns for DC Comics' "Deathstroke," and "Michael Cray." His illustrations and cartoons have appeared in National Lampoon, Esquire, New York and Rolling Stone. His comics have been translated in ten languages around the world. He has appeared on Broadway in Stephen Sondheim's "Pacific Overtures" and on TV in MASH, SNL and "Another World." He lives in New York City.
---