Coast to Coast Comic-Con! (March 4th) + Store-wide Sales! (March 3rd - 5th)
---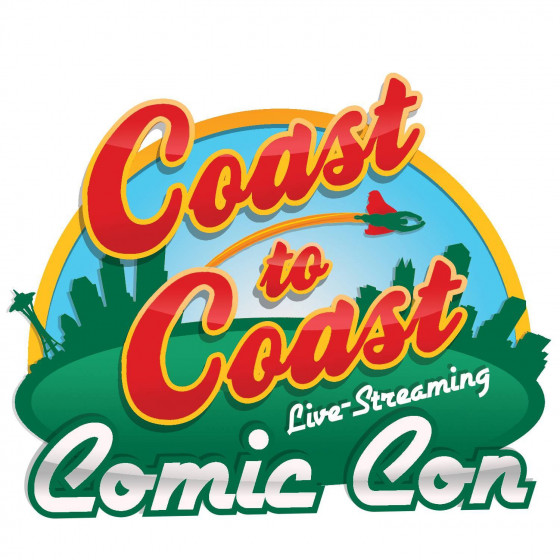 Sales Friday - Sunday + Live Streaming C2C on Saturday!
40% Off *Nearly Everything! (3 Days)
Sales at all 3 Collectors Corner locations....
*40% Off Nearly Everything in the Store!
50% Off ALL Bagged & Boarded Back Issues not Dated within 30 Days.
50% Off New Comics on the Rack Older than 30 Days.
80% Off Bagged and Boarded Variant Covers older than 30 Days.
60% Off Used Trade Paperbacks.
50% off DVDs (Parkville).
$1 Comics only $0.50 each or 3 for $1. Make a *long box for $55!
*(Does not include Price of a New long box, you can Bring your own if you like)
$2 Comics only $1 15/$10 in our $2 Sections at Bel Air & Parkville.
*SALE EXCLUSIONS : Excludes Subscription Box, Subscribed Titles and Special Orders, Pre-orders, Items on Hold, Sealed .Trading Card Game products - Magic the Gathering, YuGiOh, Pokemon, etc, All ollecting supplies & Accessories for comics and gaming, Dice, Playmats, Maps, FUNKO POP and sealed blind box blind bag figures, video games and consoles, RPG miniatures - D&D Miniatures, Pathfinder Miniatures, and Reaper Bones Miniatures, Cards Against Humanity, and any new or restocked items Dated on Sticker within 30 days of arrival in store.
Coast to Coast Comic Con, a live streaming event that takes place in Participating Comic Stores on Saturday, March 4!
Coast to Coast Comic Con 2017 will be presented in comic shops via a live streaming broadcast on Saturday, March 4 from Noon to 8:00 p.m. ET. The stream will broadcast live on location from one of ReedPOP's premier shows, Emerald City Comicon in Seattle, who also is a sponsor of the event. Professional host and all-around comic geek, Geeks of Comedy's Kevin White, will be the master of ceremonies for the entire event.
Dark Horse Comics, DC Entertainment, IDW Publishing, Marvel Comics, as well as Archie Comics, BOOM! Studios, Dynamite Entertainment, Top Cow Productions, Valiant Entertainment, Zenescope Entertainment, and Diamond Select Toys are lined up as sponsors and will make presentations during the live event.
Special Guests include: Jim Lee, Charles Soule, Matt Kindt, with more to be announced.
A number of limited-edition C2C exclusive Variant Covers will be available at All 3 CC Store Locations while Supplies Last :
Archie Comics RIVERDALE ONE-SHOT C2C VARIANT
BOOM! Studios MIGHTY MORPHIN POWER RANGERS #12 C2C EXCLUSIVE VARIANT
DC Comics JUSTICE LEAGUE OF AMERICA #1 C2C VARIANT EDITION
Image/Top Cow Productions THINK TANK VOL 5 #1 C2C VAR
Marvel Comics AMERICA #1 C2C VARIANT
Marvel Comics SPIDER-MAN DEADPOOL #14 C2C VARIANT (Todd Nauck Cover)
Zenescope Entertainment GRIMM FAIRY TALES #3 C2C EXCLUSIVE VARIANT
---