CC Bel Air 5th Anniversary Party & Sale! 2/9/19 At CC Bel Air - Outpost Only.
---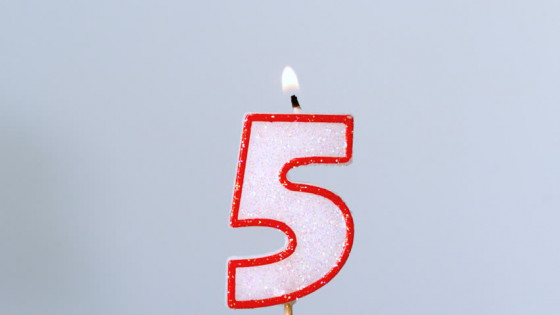 CC Bel Air 5th Anniversary Party & Sale!
At CC Bel Air - Outpost Only.
CC Bel Air 5th Anniversary Party & Sale!
2/9/19

At CC Bel Air - Outpost Only.


First 50 People In Line for the Event will get a Free CC Power Pack with Over $25 In Merchandise including Comics, Graphic Novels and more..


Cake Cutting at Noon. At CC Bel Air.


Games, Activities and more TBA.
Discounts Below Apply to CC Bel Air During the 5th Anniversary Party & Sale Saturday 2/9/19


25% Off All New Comics Excluding New This Week and New Last Week, Subscribed Titles and Sepcial Orders.


25% Off All Graphic Novels & Manga Excluding New This Week.
1 DOLLAR BACK ISSUES - ALL Bagged and Boarded Back Issues in Back Issue Bins Under Posters $1 Each or 15/$10. Excludes Sets (More than a Single Comic Bagged in a Set) & Bagged and Boarded Variants with "Variant Cover" Sticker.
NO BOX DEALS at CC Bel Air.
Every Bagged and Boarded Back Issue in our Back Issues Bins Under Posters regardless of Marked Price will be $1.00 or 15 for $10.00


that's Right Even Comics with a Sticker Price of $5, $10, $20, $30 or more....
Excludes Sets, Variant Covers with Variant Cover Sticker.


-------------------------------------------------------------------------------------------


ALL $1.00 Comics in Dollar Bins will be 25 Cents Each or 5 for $1.00


Fill a Short Box for $20.00 or 3 for $50


Fill a Long Box for $35.00 or 3 for $100
5th Anniversary Special Gift Card Offer, Purchase a CC 5th Anniversary Gift Card for 100 and get a 5th Anniversary Bonus $50 Added to the Card. Card will be Valid for Use 2/10/19 or After at ALL 3 Store Locations, 5th Anniversary Gift Card Only Available at CC Bel Air.


*Excludes Subscription Box, Subscribed Titles and Special Orders, Pre-orders, Items on Hold, Candy, Snacks & Refreshments, All Sealed Trading Card Game Products - Magic the Gathering, YuGiOh, Pokemon, etc, All Collecting Supplies & Accessories for Comics and Gaming, Dice, Playmats, Maps, Cards Against Humanity, Exploding Kittens, Pinback Buttons, Keychains, Lanyards, Stickers, Posters PLUS any and all New & Vintage/Used Merchandise or Restocked Items Dated on Price Sticker Within 14 days of Arrival in Store.
---