Action Comics #1000 Midnight Release Party - 4/18 (CC Bel Air & CC Parkville)
---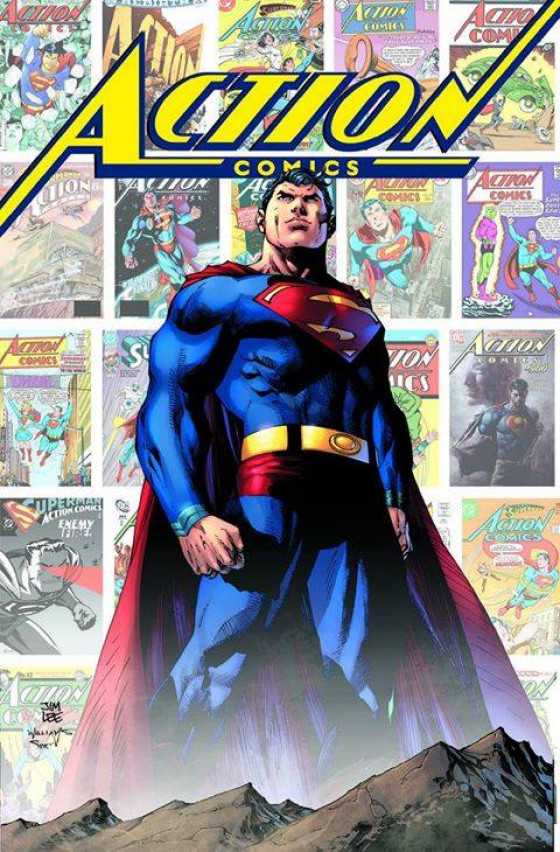 Action Comics #1000 Midnight Release Party!

Tuesday Night Line Up to be the First Customers to Pick up ACTION COMICS #1000
at Midnight 4/18

That's Right, Collectors Corner Parkville - HQ & Collectors Corner Bel Air - Outpost will be celebrating the Release of Action Comics #1000 at Midnight on Tuesday/Wednesday 12 Midnight - 2AM.

Cake & Punch

Sales - 30% Off All Superman & Superman Family Graphic Novels and Single Issues, Back Issues not Dated within 30 Days.

ALL DC Comics will be Availble for Sale at Midnight, get them before we Re-Open on Wednesday.

First Chance to Own ALL 10 Action Comics Covers, we'll have them ALL!

Regular Cover, Blank Cover + 8 Variant Covers.


+ Commemorative Poster.

Celebrate 1000 issues of Action Comics with an all-star lineup of top talent as they pay tribute to the comic that started it all! From today's explosive action to a previously unpublished tale illustrated by the legendary Curt Swan to the Man of Tomorrow's future-this very special, oversized issue presents the best of the best in Superman stories!

FEATURING ALL-NEW ART AND STORIES BY:
BRIAN MICHAEL BENDIS
JOHN CASSADAY
OLIVIER COIPEL
PAUL DINI
JOSE LUIS GARCIA-LOPEZ
PATRICK GLEASON
BUTCH GUICE
GEOFF JOHNS
DAN JURGENS
TOM KING
JIM LEE
CLAY MANN
BRAD MELTZER
JERRY ORDWAY
TIM SALE
LOUISE SIMONSON
SCOTT SNYDER
CURT SWAN
PETER J. TOMASI
MARV WOLFMAN
...AND MORE!

DECADES-SPANNING OPEN-TO-ORDER VARIANT COVERS BY:
STEVE RUDE (1930s)
MICHAEL CHO (1940s)
DAVE GIBBONS (1950s)
MICHAEL ALLRED (1960s)
JIM STERANKO (1970s)
JOSHUA MIDDLETON (1980s)
DAN JURGENS (1990s)
LEE BERMEJO (2000s)
...PLUS A BLANK VARIANT COVER!


PETER J. TOMASI
MARV WOLFMAN
...AND MORE!

DECADES-SPANNING OPEN-TO-ORDER VARIANT COVERS BY:
STEVE RUDE (1930s)
MICHAEL CHO (1940s)
DAVE GIBBONS (1950s)
MICHAEL ALLRED (1960s)
JIM STERANKO (1970s)
JOSHUA MIDDLETON (1980s)
DAN JURGENS (1990s)
LEE BERMEJO (2000s)
...PLUS A BLANK VARIANT COVER
---